How to Choose a Medium for an Art Print
Jun 07, 2021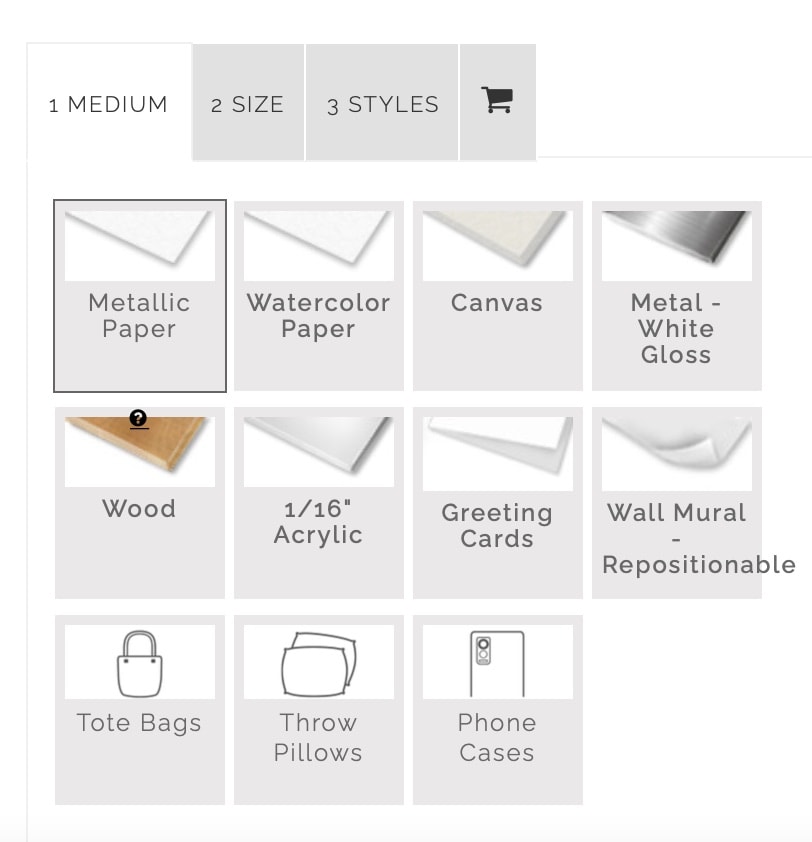 People have been asking me what medium I recommend for prints of my artwork, since I am now offering quite a few options now. The answer is a frustrating "It depends." If you would like the art for a large wall, you might want to get an option that comes ready-to-hang, rather than to have to get it framed. The canvas fits that bill and is closest to the original work of art since most of my paintings are painted on canvas. With that medium you can choose a colored edge or mirrored edge (the edge will mirror the colors of the canvas and look like the painting was continued around the edges). Other ready-to-hang options are wood, acrylic, or metal white gloss. The acrylic and metal give a more contemporary feel. The wood is a warmer option.
In the past, the prints I have offered have all been on archival watercolor paper and require framing--which is an option through my site or something you can do that later on your own. Lastly, the metallic paper is a photo paper. It is a less expensive option. I like to mount metallic photo paper on artist panels. In the next month or so, I will post a video showing how I do that—for smaller print sizes. But you have to have a size photo that lines up with available artist panel sizes. If you click on any of the mediums in my store, you will see a simulation of what the finished piece will look like. You can even see it in a room simulation, and there is even a feature that allows you to see the artwork in a live preview from a wall in your own home.
Please comment with any questions you have.