Shakespeare, Arden, and Me
Jun 20, 2022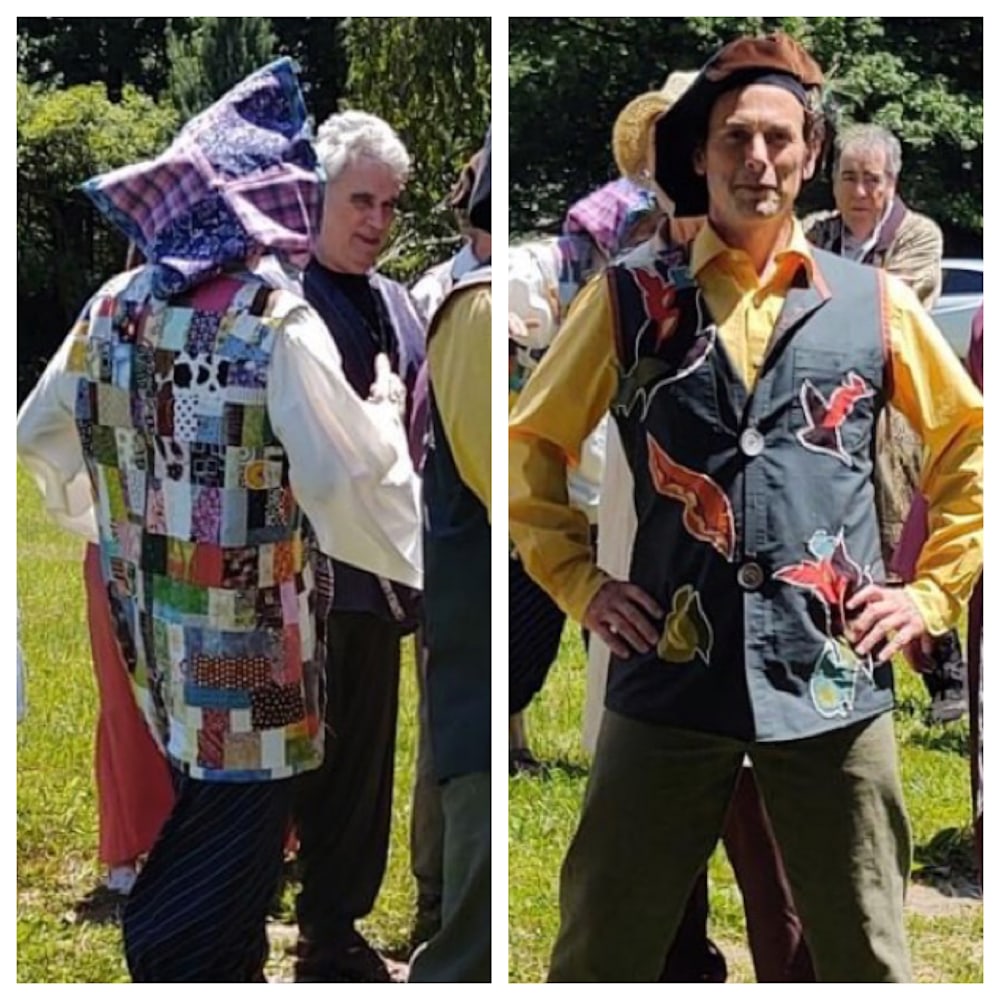 This past weekend I went to see the Arden Club's Shakespeare Gild's outdoor production of As You Like It--otherwise known as Arden's play. It is Arden's play because Arden takes its name from Arden Forest, the magical setting of most of the play's action. The Shakespeare Gild inserts As You Like It into its summer program every 10 years at the 100-seat outdoor theater. The theater was one of the first structures in Arden to be built when it was founded in 1900, so the play has been performed a lot. It was supposed to come around again in 2020, but due to COVID, it was postponed for two years. This marks the second production I have seen of As You Like It here in Arden. But this is the first time I have seen it as a resident which gave me a different perspective from the last time we saw it.
A little backstory. Arguably, Shakespeare is the responsible for the fact that we live in Arden in the first place. I've long enjoyed seeing outdoor productions of Shakespeare. I've been to see Romeo and Juliet in Fairmount Park in Philly. I've seen Hamlet in Long's Park in Lancaster. Other plays in other venues. Because of my love of summer Shakespeare productions, I set a pivotal scene from my novel Summers at Blue Lake at such an event. Then, when I was going around doing book club events for my book, I met a resident of Arden who invited me to come see Shakespeare at the oldest outdoor Shakespeare theater in the country. I had never heard of Arden and was intrigued on many levels. Mark and I had done research on intentional communities. His interest was piqued as well. The first Shakespeare production we saw in Arden was 2009's A Comedy of Errors. We came back a year later to see As You Like It. While we were visiting, we also went hiking in the woods and saw that residents had hung letters to each other in the trees--as they do in the plot of As You Like It. We especially liked the love letters written from one dog to another. "Where have we landed?" we asked ourselves. This place is magical.
Three years later (in the beckoning month of June), we moved to Arden. I could go into more detail about the call to live here, but I'll save that for other blog posts. I want to return to this year's production of As You Like It. Because this is a play that has been revisited many times in Arden, each producer/director puts their own spin on it. Gives it new life. This year, producer and costume designer extraordinaire, Katie Donovan, used costumes to tell the story. (The outdoor theater has a boulder as backdrop and a few benches. It is a stark set. We viewers have to use our imaginations, so costume becomes important in most of Arden's productions.) The story of As You Like it involves a Dukedom where New Duke overthrows his brother, Old Duke, and exiles him to live in the Forest of Arden. The idea was for the clothing of characters in living with the New Duke in the ancestral lands to be kind of staid, while the clothes of people in exile to be exuberant with color and artistic flair. Katie wanted to the clothing to nod to the colorful and artistic village that is our Arden. The Arden costumes were patchwork wonders or embellished in other ways with eye-catching textiles and threads.
This production had COVID hiccoughs and other bumps in the road, but the cast pulled it off. As spectators, we were glad to be back to our summer tradition of sitting in the hard seats, swatting bugs, and munching on gingerbread cookies shaped like Shakespeare's head at intermission. But I had a question that nagged at me after watching the ending of this production. SPOILER** The play ends when the Old Duke's lands are restored to him and all exiled people celebrate their imminent return to the Dukedom to live happily ever after. My question is--Why would they want to? Why is that the happy ending? Seems to me that the frolicking in the forest, courting each other, singing, dancing, pinning poetry to trees, eating fruits of the forest, and wearing artful clothing are the prizes to strive for. I should know, we do a lot of those activities here in Arden, Delaware. Maybe I should volunteer to produce 2030's As You Like It. With apologies to Will, I would rewrite the ending, and my players would turn down the palaces of the Dukedom and continue to live, by choice, in forest of Arden. This, right here, is my happily ever after.